Digital Conversion Services

Steps to Digital Conversions
Define the media you need to have converted and formats required. For instance, searchable pdf for documents and mp4 for videos
Have us do a site visit to assess your various media. A price for your conversion service will be provided.
Box your documents or other media so we can securely transport them to our digital conversion facility in Midland. Documents in file cabinets can also be boxed for you.
Your documents or other media will digitaly converted to a format that meets your requirements.
Your digital documents will be delivered to you on a thumb drive or another method that fit your needs..
Your original documents or other will be returned to you or we can destroy them for you.
Providing document scanning and indexing services for businesses since 1996.

Converting documents, blueprints, photos, slides, microfilm, aperture cards and video tapes to digital files.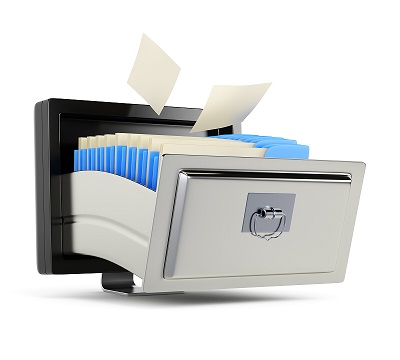 Digital Conversion Services
A few boxes or hundreds of boxes of your documents can be securely picked up and converted to digital documents at our 6,000 square foot facility in Midland. Document prep is also provided as needed.

Document Scanning Process:

Each of our document scanning projects are set up in Kodak Capture Pro software. For repeat cusotmers this allows us to easily retrieve the scanning settings used for their specific project which provides consistent high quality results.

Professional document scanning services using high speed Kodak scanners for a quick turnaround on projects. A 11x17 inch tethered flat bed scanner is used to capture documents that can't be fed through the scanner. A large format scanner is used to capture blueprints. Microfilm images are also captured.

Each box of documents are scanned as a unique batch in Kodak Capture Pro software.

Documents are scanned and changed from black and white to color scanning on the fly as needed.

Automatically indexing with OCR zones, bar codes and using look up data that you supply. Manual indexing is also done.

Document separation using Patch T sheets or OCR can be done. Patch T sheets will also be supplied as needed for customer's that wish to insert them between documents.

Post it notes, multi layered pages and folded pages are caught automatically during scanning by 3 sensors. An image is created and the scanning is stopped as needed by the sensors. For post it notes the document is scanned again without the post it note if needed. Other documents are re-scanned as needed.

All front and backsides are captured during the scanning process. Scanning is followed with a manual thumbnail view of all backsides. Backsides with blank images are deleted during this process.

Images that are not correctly oriented for reading by the scanning process are adjusted during the final review of all the images.

The final images in a batch are output to searchble PDF documents (or aother format if needed) using Kodak Capture Pro software with the parameters in the job set up for a specific customer.

Scanning projects are delivered on a thumb drive or other methods that fit the customer's needs.

Specializing in providing document scanning services for companies in all Michigan locations.Try our scanninig services and see how easy we are to work with. Providing services for businesses for over 46 years. Scanning services for over 24 years.